Using oral histories of Marshallese and Yapese voyaging to support the development of community engagement for sustainable sea transport
There is a growing movement in the Pacific to decarbonize sea transportation. The transition to sustainable sea transport is projected to reduce socioeconomic vulnerability to external rises in oil prices, while lowering carbon emissions in a period of intensifying climate change. With potential periodic global breakdowns in transport of fuel due to hazards such as global pandemics or political instability, the development of sustainable shipping is increasingly relevant.
Canoe organizations in the Republic of the Marshall Islands (RMI) and the Federated States of Micronesia (FSM) are working with the Micronesian Center for Sustainable Transport to restore traditional systems of voyaging as an indigenous means of climate change adaptation. While there is documentation on canoes and navigation, the human dimensions of community engagement that once sustained voyaging networks remain unstudied.
This project seeks to understand how the social institutions and networks embodied in Pacific voyaging systems once facilitated information exchange, such as sharing models of customary resource management and mobilizing collective responses in times of uncertainty. Project researchers will employ oral history research to document stories, memories, and experiences of Marshallese (RMI) and Yapese (FSM) elders, and facilitate conversations among stakeholders to develop a framework of community engagement that will contribute to re-establishing traditional transport and support the design of next-generation, sustainable sea transport.
The project is a collaborative effort between the regional Historic Preservation Offices and cultural organizations on Hawaiʻi Island to document Indigenous transportation knowledge and strengthen cultural identity in the face of anticipated climate change migrations. Two graduate students of Marshallese and Yapese heritage will earn their MA degrees in heritage management at the University of Hawaiʻi at Hilo while working on this project team. The resulting MA theses, publications, oral history collections, and the transferrable conceptual framework will advance the long-term goals of the stakeholders for sustainable sea transport.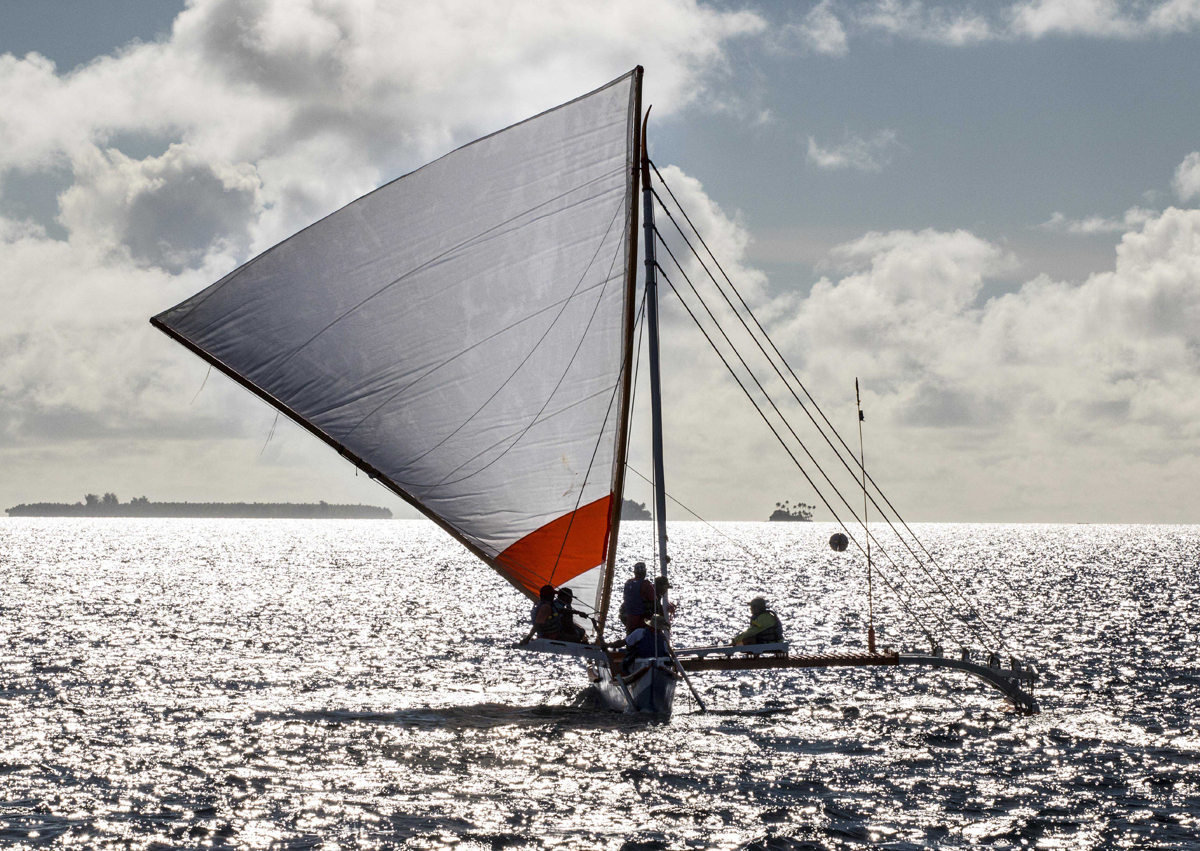 Joseph Genz
Associate Professor of Anthropology, UH Hilo
Jerolynn Myazoe
Dept of Anthropology, UH Hilo
Shania Tamagyongfal
Dept of Anthropology, UH Hilo
Alexander Mawyer
Associate Professor, Center for Pacific Island Studies, UH Mānoa
Alson Kelen
Waan Aelon in Majol, Republic of the Marshall Islands
Larry Raigetal
Waa'gey, Federated States of Micronesia
Peter Nuttall
Micronesian Center for Sustainable Transport, RMI
Tom Raffipiy
Remethau Community of Hawaiʻi
Wallace Peter
Marshall Islands Historic Preservation Office, RMI
Francis Reg
Yap State Historic Preservation Office, FSM
David Ueda
Micronesians United-Big Island, Hawaiʻi