USGS PI-CASC seeking postdoctoral researcher for Future of Aquatic Flows – Climate Adaptation Postdoctoral fellowship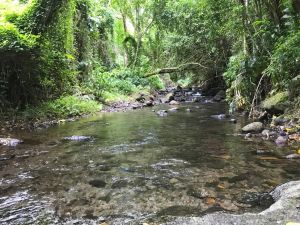 Applications are now open for the USGS PI-CASC Postdoctoral Researcher position within the 2022 – 2024 Future of Aquatic Flows cohort of the Climate Adaptation Postdoctoral (CAP) Fellowship Program. This two-year fellowship will be hosted by the University of Hawaiʻi at Mānoa and is among nine postdoctoral positions, one with each regional Climate Adaptation Science Center (CASC).
Extreme climate events and human impacts such as drought, flooding, and dams can disrupt the movement of water in rivers and streams. The Future of Aquatic Flows CAP Fellowship cohort will explore the effects of climate change on aquatic flows across the nation and how climate can be integrated in aquatic ecosystem management. Fellows from each of the nine regional CASCs will work on individual research projects exploring the effects of climate change on aquatic flows in their region. Through their projects, fellows partner with regional and state partners to put their research into action, integrating climate information into regional management of aquatic ecosystems and flow standards. The fellows will also work as a team to contribute to a national synthesis project and participate in professional development training on conducting management-focused research.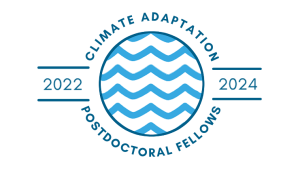 For the USGS PI-CASC project, the selected applicant will work with PI Dr. Yinphan Tsang in examining streamflow regime and dynamics in Hawaiʻi and how extreme stream patterns affect the population and behavior of Hawaiʻi's aquatic species.
Learn more about this position and application requirements on the Research Corp. of Hawaiʻi job page (ID#223003). For further inquiries, contact Dr. Yinphan Tsang at tsangy(at)hawaii.edu. The deadline to apply for this position is MARCH 15, 2023 HST.
CASC Commitment to Diversity, Inclusion, and Transparency
The CAP Fellows program is committed to building inclusive research, workforces and educational programs and does not discriminate in employment on the basis of race, color, religion, sex (including pregnancy and gender identity), national origin, political affiliation, sexual orientation, marital status, disability, genetic information, age, membership in an employee organization, retaliation, parental status, military service, or other non-merit factors.