PI-CASC is hiring a new Communications Lead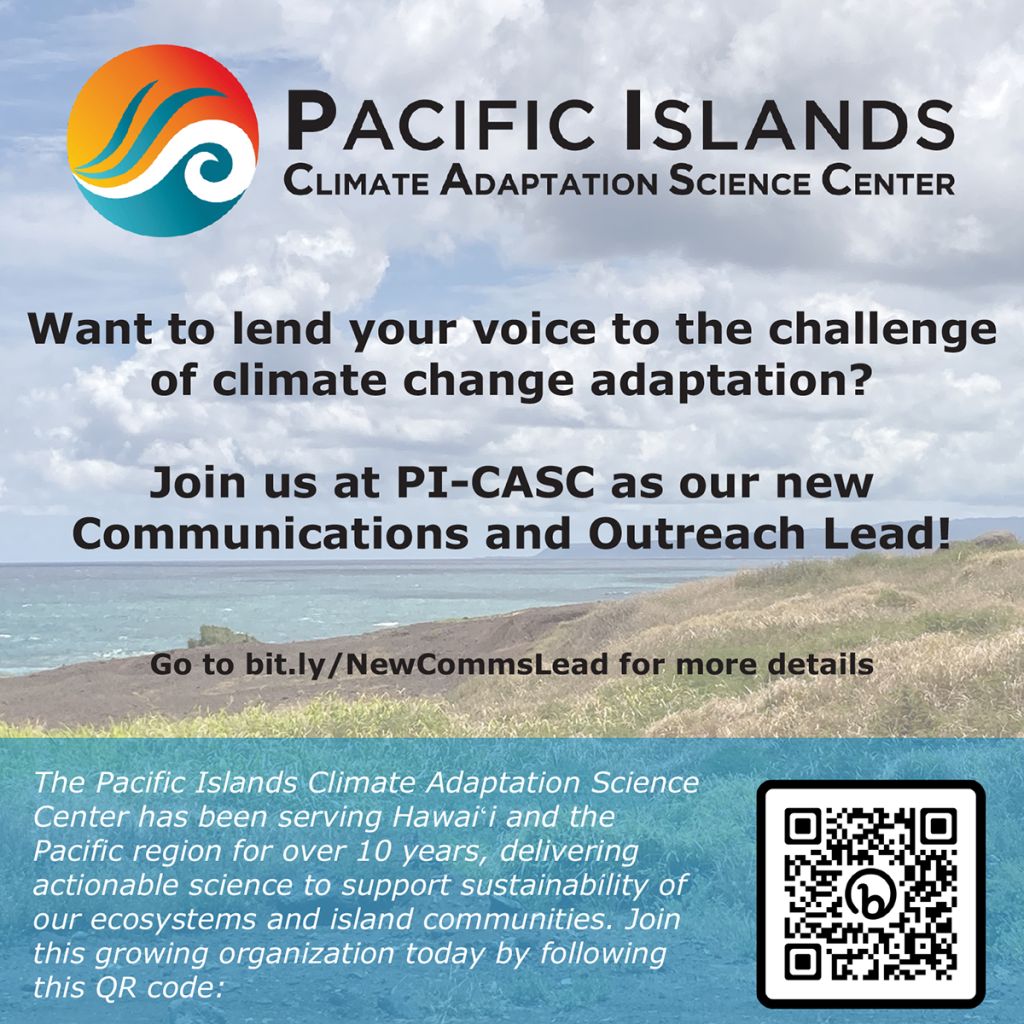 The Pacific Islands Climate Adaptation Science Center (PI-CASC) is excited to announce that we are hiring a new Communications and Outreach Lead!
This full-time, non-tenured assistant extension agent position at the University of Hawaiʻi at Mānoa will be responsible for communication strategy development, graphic design and visual content creation, website and social media management, content creation and editing, and collaboration and stakeholder engagement. The individual will play a crucial role in enhancing the visibility and impact of PI-CASC's work by developing and maintaining a strong brand presence across various communication channels.
PI-CASC has been serving Hawaiʻi and the Pacific Island region for over 10 years, addressing the challenges presented by climate change and climate variability for federal, state, and nongovernmental agencies, island communities, indigenous Pacific Islanders, and natural and cultural resource managers. As one of a network of nine regional centers established by the Department of the Interior, and managed by the U.S. Geological Survey's National Climate Adaptation Science Center, PI-CASC aims to deliver science to help fish, wildlife, water, land, and people adapt to a changing climate.
Join this growing organization in helping to support Pacific ecosystems and the resilience of our island communities as we all adapt to climate change. For more information on the position, visit this UH Job Opportunity listing and apply before July 7, 2023.