Predicting sea level rise impacts to coastal wastewater infrastructure and water quality for adaptive planning and increased coastal habitat resilience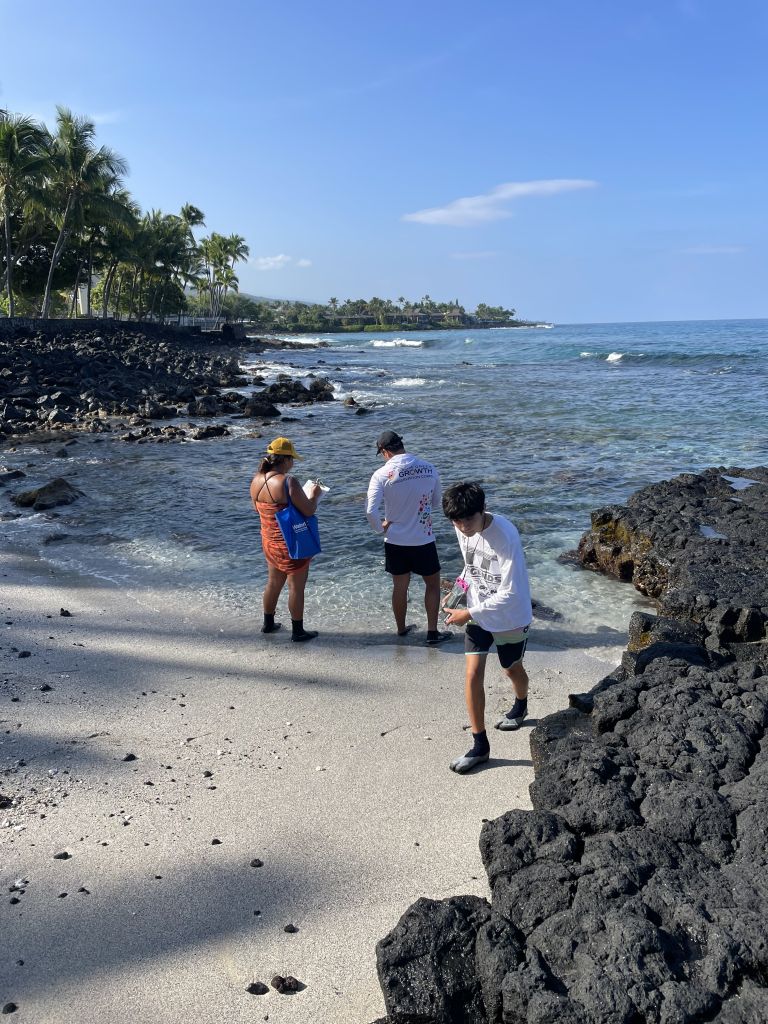 Sea level is rising, compromising the efficacy of coastal onsite sewage disposal systems (OSDS) and wastewater infrastructure, and contaminating groundwater and coastal waters. In Hawai'i , coastal waters are linked to community well-being, but sewage is polluting them, causing human and ecosystem health threats. It is imperative to identify coastal OSDS and wastewater infrastructure that will be inundated with sea-level rise (SLR) and develop targeted investment actions.
Our project will use an existing SLR model for West Hawai'i but extend it southwards from Kailua-Kona to Keauhou, a priority 1 area for cesspool conversion, to identify areas where planning, management, and conservation are needed relative to OSDS and wastewater infrastructure. Project methods include dye tracer tests, field surveys, sample collection, and regionally-adjusted SLR projections. To date, no models of the area have included existing or future wastewater infrastructure that could be inundated from SLR or examined future water quality impacts with observational data, a gap that our model will address.
Specific project objectives include: 1) determining which coastal OSDS and wastewater infrastructure will be affected by SLR under different projections; 2) assessing potential water quality impacts from projected SLR inundation; 3) determining which OSDS should be prioritized for removal and defining sewer line setbacks; and 4) predicting how these priorities and setbacks will improve future coastal water quality.
Incorporating future SLR projections into adaptation planning will reduce risk and increase resilience for Hawaiian communities. Specific desired project outcomes include water quality data and GIS products for prioritizing long-range planning infrastructure investments. We anticipate that our model can be a template for other locations under similar SLR threats in Hawai'i and elsewhere in the region.
Tracy Wiegner
Professor of Marine Sciences, UH Hilo
Ihilani Kamau
TCBES, UH Hilo
Steven Colbert
Associate Professor of Marine Sciences, UH Hilo
Ryan Perroy
Professor of Geography, UH Hilo
Natasha Soriano
Hawaiʻi County Long-range Planning Division
Ramzi Mansour
Hawaiʻi County Division of Environmental Management
Rhiannon Tereari'i Chandler-'Iao
Waiwai Ola 'Ohana
Cindi Punahaole
Kahaluʻu Bay Education Center
Christopher Teague
Hawai'i Division of Aquatic Resources