Effectiveness of high-elevation habitat restoration for increasing resiliency of the palila honeycreeper
The palila (Loxioides bailleui) is a federally endangered Hawaiian honeycreeper currently restricted to subalpine forests dominated by māmane (Sophora chrysophylla) and naio (Myoporum sandwicense) on Maunakea, Hawai'i. Fewer than 2,000 individuals were estimated in the last population survey in 2016 (Camp et al. 2016). The species is threatened by habitat modification from feral ungulates, invasive predators, impacts of drought on native forest cover and food availability, and avian diseases spread by mosquitoes (Banko et al. 2013). Beyond all those threats, climate change is predicted to exacerbate many of those problems, worsening drought impacts on palila habitat, increasing fire risk, and increasing the threat of mosquito-borne disease due to rising temperatures allowing mosquitoes to persist at higher elevations.
Habitat restoration for palila has been ongoing at two sites on Maunakea for several decades, at the Ka'ohe Restoration Area on the southwestern slope and at the Pu'u Mali Restoration Area on the northern slope of the mountain. In the 1970s, outplanting of māmane and other native trees was carried out at high-elevation (10,000 feet) sites. More recently, these high-elevation sites have been targeted for outplanting in anticipation of climate change impacts on the survival of the population at lower elevations.
The goals of this project are threefold: 1) to measure and evaluate the growth rates and survival of māmane outplantings at these high elevation sites; 2) to project the amount of time necessary to accomplish all the outplanting around the project area; and 3) estimate the quantity of plants needed per acre for continued restoration and completion of re-population goals.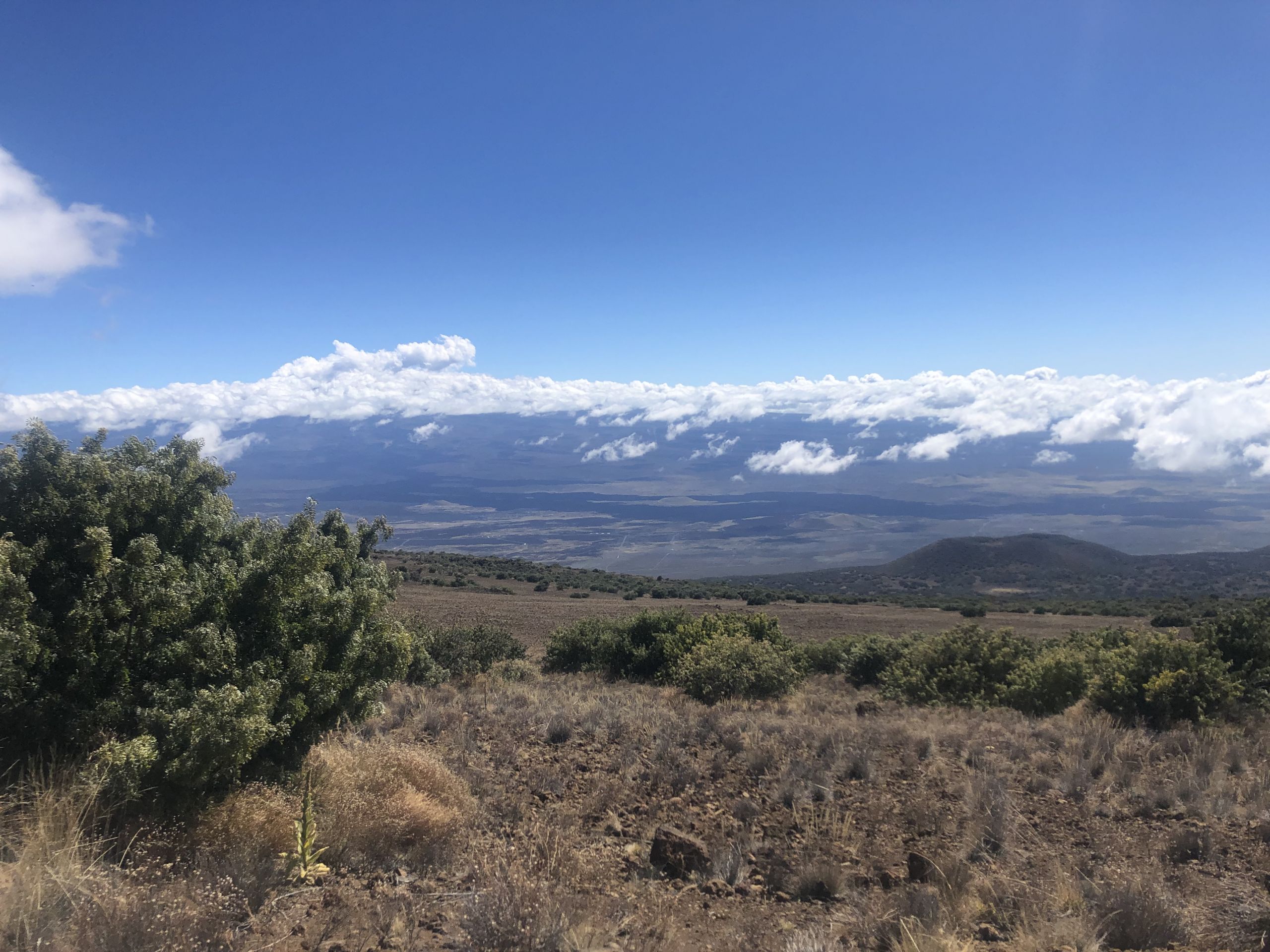 Patrick Hart
Professor of Biology, UH Hilo
Kahua Julian
Department of Agriculture, UH Hilo
& Technician, Mauna Kea Forest Restoration Project
Chauncey Asing
Coordinator
Mauna Kea Forest Restoration Project, Pacific Cooperative Studies Unit
Lainie Berry
Forest Bird Recovery Coordinator
Hawaiʻi Division of Forestry and Wildlife