"Social inclusion will result in more socially sustainable processes, yielding collectively higher levels of societal well-being." (Dujon et al. 2013; p.2)
Adaptation through Local Networks, Diverse Knowledge Forms, and Collaborative Science
Human Dimensions Resource Library
Click on the different sections below to expand and find useful resources that represent a diversity of perspectives on each form of knowledge within one's identity or worldview. The bolded resources are the ones spotlighted in the figure above and represent key resources on those topics.
"Everyone carries a shadow, and the less it is embodied in the individual's conscious life, the blacker and denser it is." (Jung 1969; p.76)
The Psychology of Shifting Human Behavior
Research in psychology and cognitive science has made clear that humans do not always make decisions according to objective reason and logic. Rather, human behavior is more profoundly based upon deeply-rooted affect (emotion) and experiential capacities that are driven by person-to-person and person-to-nature interactions, group norms and values, individual values, perceptions, instincts, intuitions, and related visceral factors that collectively define one's identity or worldview (Ingold 2011; Jones et al. 2011; Kahan et al. 2012; van der Linden et al. 2015; Jones et al. 2016, Amel et al. 2017, Laursen et al. 2018). Collectively such human and more-than-human relationality has guided adaptive human behavior since the dawn of our species (Tynan 2021).
To move beyond simply "actionable science" (the possibility of action) and engage action through science, our program is designed to build upon existing in-person professional networks locally through the process of knowledge co-production. We feel that regularly supporting person-to-person and person-to-nature relationships (i.e., situated or embodied knowledge) within local networks harnesses multiple knowledge forms and provides a platform for recognizing and supporting a wide range of participants and worldviews through place-based experiences (Ingold 2011, Winter et al. 2020). In doing so, we can account for and directly engage the full breadth of influences that drive human behavior in our effort to build climate adaption research capacity through unprecedented socio-ecological change.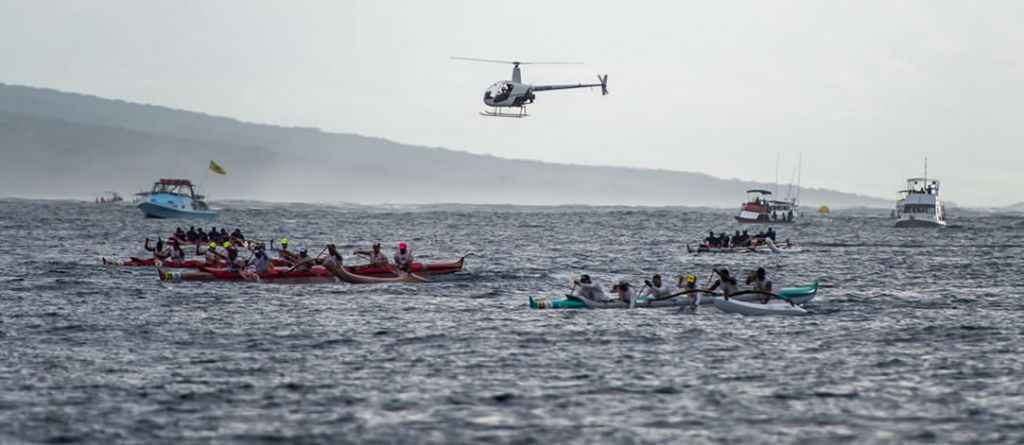 In-Person Collaboration: research products that influence human behavior and build place-based capacity
The MCC seeks to empower cultural adaptation amid contemporary climate change impacts by building upon existing, in-person relationships across worldviews and rooting research efforts within strong local manager networks that manifest trust (Winter et al. 2020). Employing knowledge co-production within our growing professional networks, shifts applied research pathways toward the creation of valuable research products that are readily utilized by managers and policy professionals on the ground that are deeply connected to place. This is due to the direct involvement of local resource stewards as co-leads throughout the scientific process and the resulting vested interest in the collaborative products. In this manner, the MCC unites manager and researcher networks through highly collaborative research pathways and embeds the scientific process within specific biocultural land and seascapes.
Dive Deeper: 2018 publication in Environmental Management
Read More: 2022 MCC poster, 2020 case study
Amel E, Manning C, Scott B, Koger S (2017) Beyond the roots of human inaction: fostering collective effort toward ecosystem conservation. Science, 356(6335), 275-279.
Dujon V, Dillard J, Brennan EM (2013) Social sustainability: a multilevel approach to social inclusion. Routledge
Ingold T (2011) The Perception of the Environment: essays on livelihood, dwelling and skill, 2nd edn. Routledge, London.
Jones N, Ross H, Lynam T, Perez P, Leitch A (2011) Mental models: an interdisciplinary synthesis of theory and methods. Ecology and Society 16:46. http://www.ecologyandsociety.org/vol16/iss1/art46
Jones N, Shaw S, Ross H, Witt K, Pinner B (2016) The study of human values in understanding and managing social-ecological systems. Ecology and Society 21(1):15. http://dx.doi.org/10.5751/ES-07977-210115
Jung C (1969) Psychology and Religion: West and East, Collected Works of C.G. Jung Volume 11, 2nd edn., Princeton University Press.
Kahan DM, Peters E, Wittlin M, Slovic P, Ouellette LL, Braman D, Mandel G (2012) The polarizing impact of science literacy and numeracy on perceived climate change risks. Nat Climate Change 2:732-735
Laursen S, Puniwai N, Genz AS, Nash SAB, Canale LK, and Ziegler-Chong S (2018) Collaboration across worldviews: managers and scientists on Hawaiʻi Island utilize knowledge coproduction to facilitate climate change adaptation. Environmental Management 62(4): 619-630
Tynan L (2021) What is relationality? Indigenous knowledges, practices and responsibilities with kin. Cultural Geographies. 28(4):597-610. doi:10.1177/14744740211029287
van der Linden S, Maibach E, Leiserowitz A (2015) Improving public engagement with climate change: five "best practice" insights from psychological science. Perspect Psychol Sci 10:758-763. doi: 10.1177/1745691615598516
Winter KB, Rii YM, Reppun FAWL, Hintzen KD, Alegado RA, Bowen BW, Bremer LL, Coffman M, Deenik JL, Donahue MJ, Falinski KA, Frank K, Franklin EC, Kurashima N, Kekuewa Lincoln N, Madin EMP, McManus MA, Nelson CE, Okano R, Olegario A, Pascua P, Oleson KLL, Price MR, Rivera MJ, Rodgers KS, Ticktin T, Sabine CL, Smith CM, Hewett A, Kaluhiwa R, Cypher M, Thomas B, Leong J-A, Kekuewa K, Tanimoto J, Kukea-Shultz K, Kawelo A, Kotubetey K, Neilson BJ, Lee TS, Toonen RJ (2020) Collaborative research to inform adaptive comanagement: a framework for the Heʻeia National Estuarine Research Reserve. Ecology and Society 25(4):15. https://doi.org/10.5751/ES-11895-250415