The shrinking presence of giant clams: Transpacific partnerships to restore an ocean giant
with Paolo Marra-Biggs,
Dept of Marine Biology, UH Mānoa
Dr. Rob Toonen,
Hawaiʻi Institute of Marine Biology, UH Mānoa
Join us in person
on October 3, 2023, 12:00 pm
at the Hawaiʻi Institute of Geophysics (HIG) building, room 210, on the UH Mānoa campus.
A free lunch will be available for the first 25 participants.
Or to participate remotely via zoom, follow the registration link below.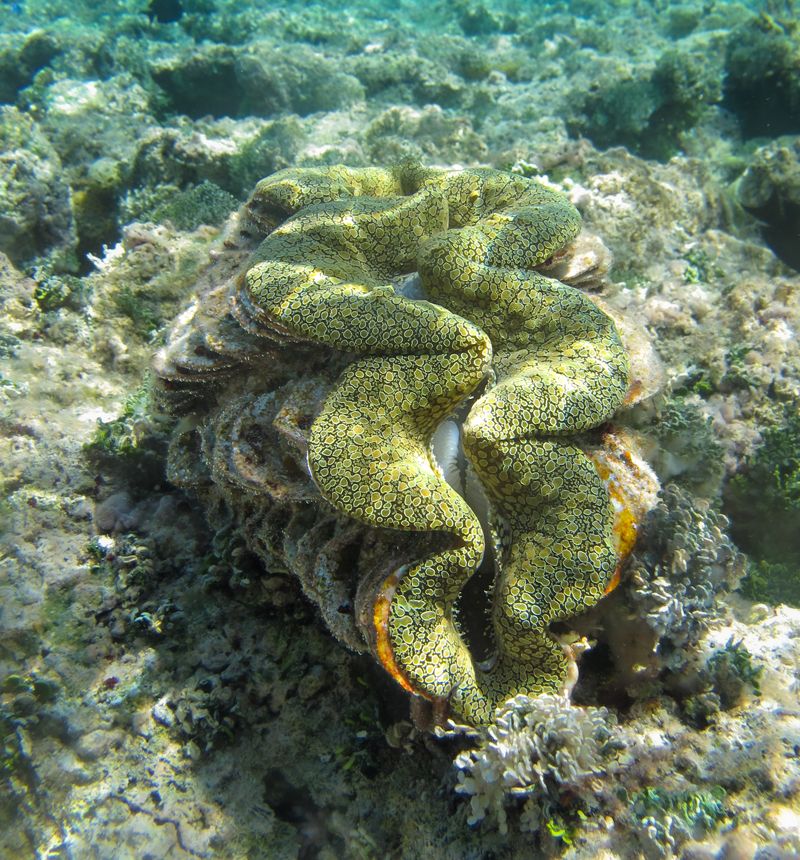 Although known for their beauty and enormous size, giant clams are facing a silent crisis. Populations are declining across the globe, causing conservation concerns for these bottom-dwelling behemoths. This is especially true in Rose Atoll Marine National Monument, part of American Samoa, where historically high population densities have mysteriously collapsed. A transpacific collaboration between the University of Hawai'i and local agencies in American Samoa aim to conduct a comprehensive population assessment and genetic study of these ocean giants across the archipelago. In this seminar, Paolo Marra-Biggs will talk about the ongoing research to identify current species and examine population connectivity in the region, including some of the project highlights and the importance of multi-partner collaboration for the restoration and sustainable management of these crucial marine species.
Join us for this next seminar of the "Slice of PI-CASC" seminar series hosted by the Pacific Islands Climate Adaptation Science Center! The series is designed for a wide audience to learn about climate adaptation research and science-to-management applications for Hawaiʻi, the US-Affiliated Pacific Islands, and beyond.
Seminar recording: Coming soon!